Performed an OEM reset on nitropad.
Deleted old pgp key on nitrokey pro.
Created new pgp key added to nitrokey; exported public key.
Currently see this: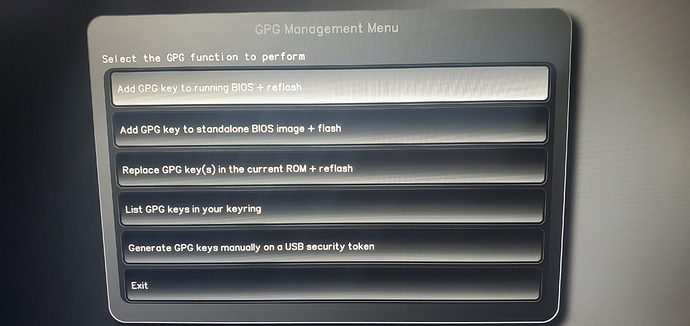 What's the difference between options 1 & 2?
My goal is to start fresh with qubes.
Which option is best to reach my goal?
In addition, is there a guide for this?