Hello,
I have a nitrokey storage which worked like a charm these previous months on both Windows 10 and Linux Manjaro.
Since 2 days, I am unable to mount my encrypted volume both on Windows and Linux, both with nitrokey app 1.2.1 and 1.3.3. The firmware is version 0.50.
I manage to unlock the encrypted volume, but once unlocked, it does not show up, and windows asks to format it.
When I further look at the partition (unlocked) it shows as RAW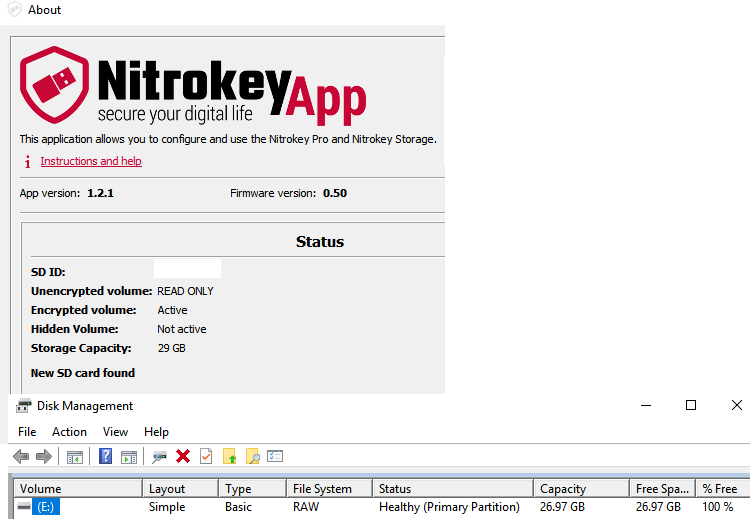 This behaviour occured just after I first created an OTP slot.
Any idea ?
Will I be able to get back the data in the encrypted volume?
Thanks for the support.