Hello,
I bought the Nitrokey HSM 2 some time ago for testing purposes to see if it fits my use case. When I got it, I played around with it, initializing, writing some keys, etc. Now after some time I returned to this HSM and I do not remember the SO-PIN. But I have the user PIN so I guess there is some functionality available. But I still want to reset it to continue testing other functions. The HSM is not locked, I have a few guesses left for the SO-PIN.
I have also disassembled the NitrokeyHSM 2 and found that it has a micro-SIM card inside: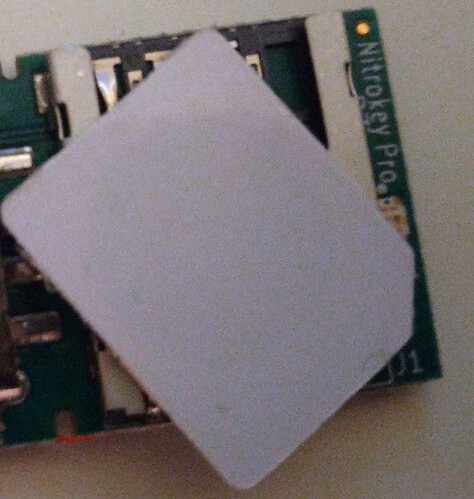 I guess it is this micro-SIM: SmartCard-HSM-Micro-SIM - Hardware Security Module
Judging from the "Nitrokey Pro" text on the PCB, the Nitrokey HSM 2 is just a USB interface for the micro SIM and the SO-PIN and user PIN numbers are stored in that micro-SIM. In that case buying a new micro-SIM by itself is cheaper than buying a new Nitrokey HSM 2.
Questions:
If the SO-PIN counter is 0, does access with user PIN work or is the HSM locked forever?
Is it possible to "reset" the Nitrokey HSM 2 by replacing the micro-SIM?
What happens if the Nitrokey HSM 2 is connected without micro-SIM inserted? Will Nitrokey HSM 2 somehow physically break with no repair?
Is it even theoretically possible to use Nitrokey HSM 2 as a standard mobile SIM card adapter/interface?