Hello,
Just after upgrading all apps and checking everything is clean here, I launched a backup -a process I'm doing quite regularly, on an external disk.
But this time, after a couple of hours I continue getting the announce below, and no way to reach the standard backup panel (listing the previous backup records, etc.).
What is this 'let's encrypt' point? What should I do? (I even rebooted the Nextbox, in vain)
TIA!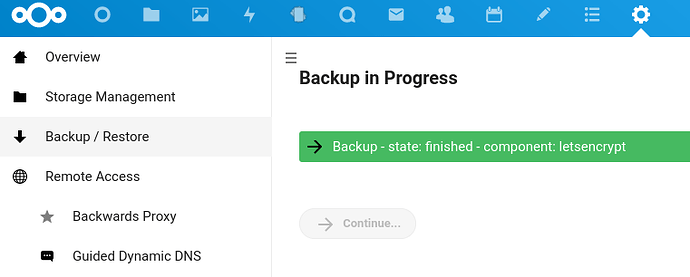 [edit] After one day of waiting, I recovered the normal backup panel, but
out of the 5 backups I'm rotating into, the one I selected to be updated has disappeared (!)
the 'last backup date' is unchanged, still last year…
At this moment I'm trying to update another backup… If this too fails I'll try reinstalling from one of the survivors…
[edit #2] This time it was way faster : after some mn I get the following: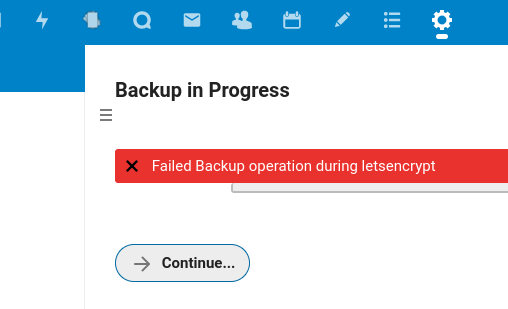 And the related backup I tried to update also disappeared. Only 3 remaining… I woun't touch it again!
Any advice or comments would be very welcome, all the more than I'm now away from the device…
Among others ( @daringer ?), is there a way to remotely find which are the dates of my remaining backup sets, so as to select the latest one to recover from?
[edit#3] Just tried to create a new backup : stuck forever at the very begginning, '0%', no way now to get back to the intial backup panel. Will try to reboot (remotely) tomorrow.
[last edit] site is down