Hi,
I am trying to encrypt data with AES. I used Smart Card Shell 3 to generate the AES key. But now I don't understand how to encrypt data.
I read the documentation : Crypto - Reference Documentation
I tried to use the function encrypt(), it's working when I am generating a new AES key (as shown in the example) but I don't understant how to use it with the AES key on the Nitrokey.
I also tried the sc-hsm-embedded library to encrypt data :
AES-KEY-GEN becomes available in the list of mechanisms after installing sc-hsm-embedded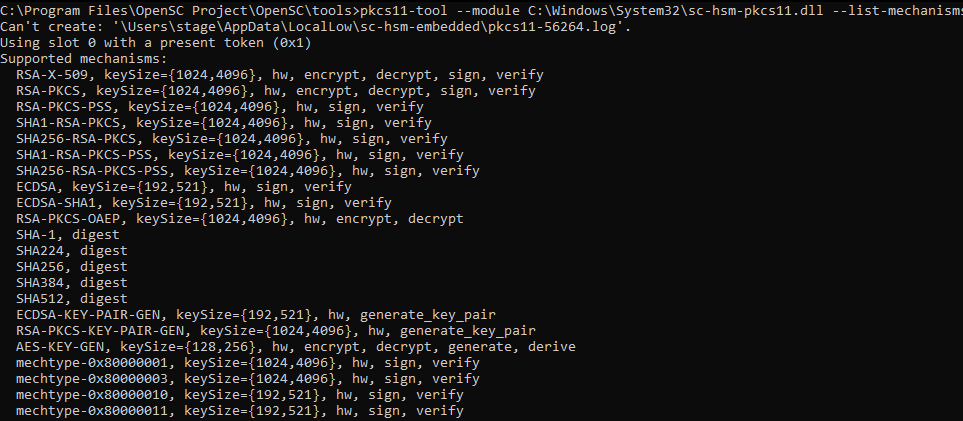 But as there is no "encrypt" option with pkcs11-tool I don't know how to use it neither.
If you have any clue on how to solve these isues, let me know.
Thanks you