I have got the error message from Nitrokey HSM when "2.in" file(4,158 bytes) is signed using EC key. Please see the attached below.


To solve this problem, I think that OpenSC library should be revised for the buffer size which is in the "signature_data" structure in "mechanism.c" in OpenSC. Am I correct?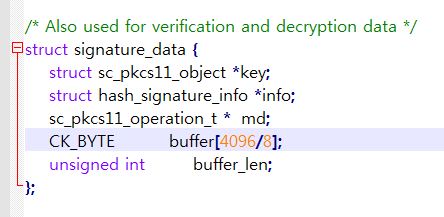 However, I am not familiar with Linux and Git-Hub environment so, can anyone let me know how to build OpenSC locally in Linux if I am correct ? I am using Ubuntu 16.04 on Virtualbox. If I am wrong, please let me know how to solve this problem.
I have downloaded the latest OpenSC source.