Hello!
I am trying to set up login with the Nitrokey Pro on Windows with EIDAuthenticate .
I generated my keys on linux (used this tutotorial: GnuPG-Schlüsselerstellung und Smartcard-Transfer – Nitrokey Teil2 ⋆ Kuketz IT-Security Blog) and they are also found in windows via gpg --card-status.
When I try to assosiate my key via EIDAuthenticate to my user it does not show the certificates but says that the smartcard is being used by another process exclusively and on the follow up screen no certificate is shown.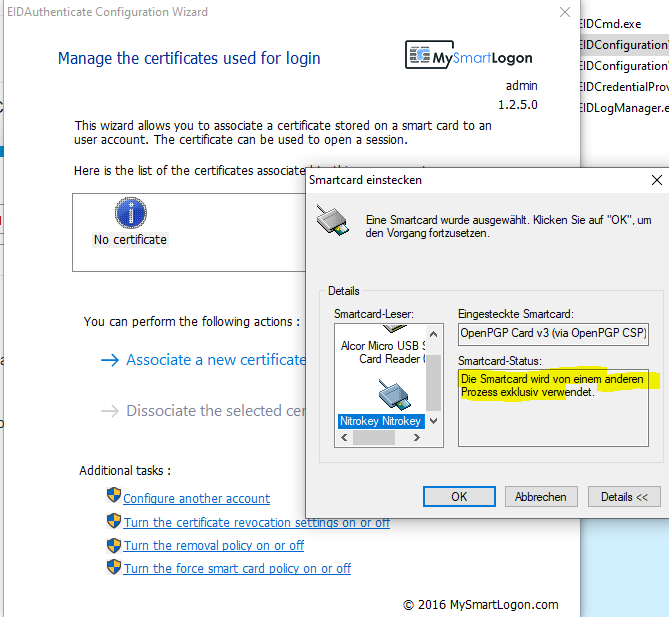 Any ideas?