Hi!
I'm a novice and I just unpacked my NitroPad last night. I started the configuration process of Qubes and it got stuck, so I shut down the pad after 4h. When turning it on again the GPG PIN was demanded and as I haven't been able to download the NitroPad App on Apple I shut it down again.
The learning by doing approach has failed me, so I figured I'd ask for advice. That's the current state: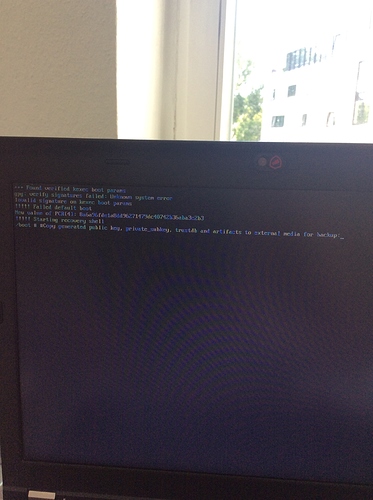 What to do? Grateful for some insight!