Hi there,
I have the feeling that what was described by @daringer :
If something is wrong with the upgrade, the Nextcloud instance could be left in a "bad state" …
happened to me. The web interface showed the dialog with the update option as the only choice, however the update failed for some reason and the nextbox remained in maintainance mode. Manually switching off the maintainence mode takes me back to the update window. I am kinda stuck in a loop here.
Any ideas what i could do? Thanks!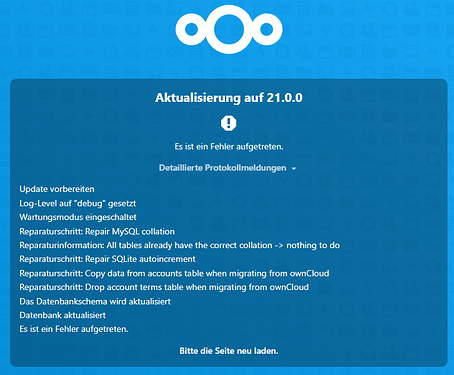 ?