Hello together
Goal: Re-install QubesOs on NitroPad x230.
I followed all the instructions I found, but nothing helped.
https://docs.nitrokey.com/de/nitropad/qubes/os-reinstallation.html#operating-system-reinstallation
Then I tried to update the heads firmware of the NitroPad.
https://docs.nitrokey.com/de/nitropad/ubuntu/firmware-update.html#firmware-update
I think I made a serious mistake.
As I have now reached the limit of my knowledge, I URGENTLY ask for HELP.
Every time I switch on my NitroPad it says: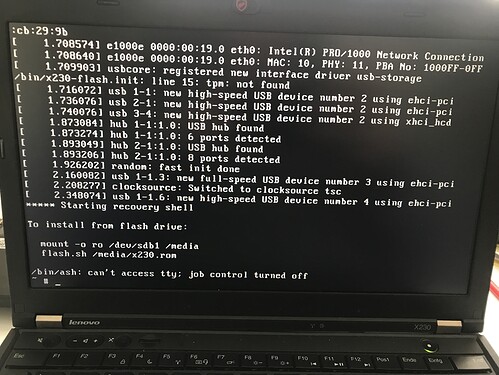 I do not know what to do. Can anyone help me?
Thanks in advance.